| | |
| --- | --- |
| Posted on January 6, 2009 at 5:14 PM | |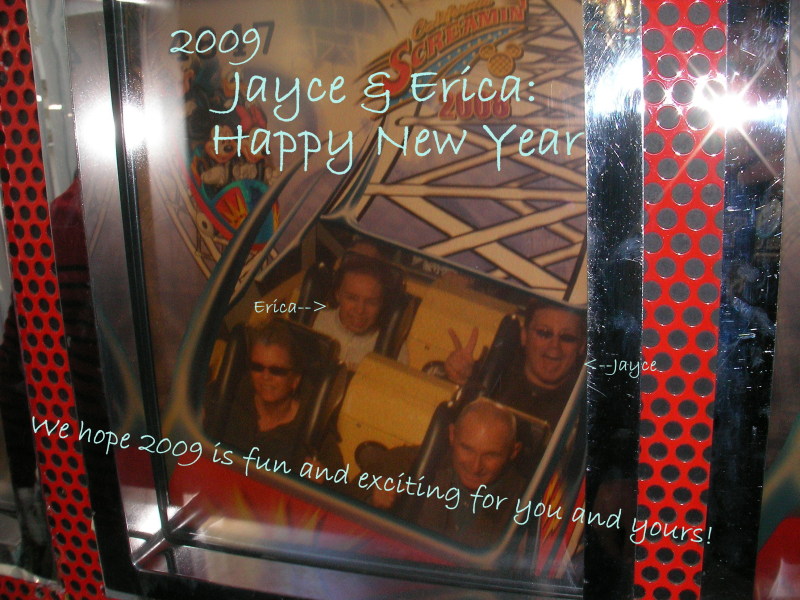 Happy New Years from Erica and Jayce! We hope 2009 is a great year for you and yours!
Remember a few things this year:
1. Don't forget to have fun. If schedules, fear of the unknown, or minor interpersonal conflict dominate your thoughts just put them down for a bit and have fun! Take a trip, read a book, or go to an amusement park...just do something you enjoy doing.
2. Remember whats most important. Your loved ones. Family and friends are far more important than the "stuff" we often focus on. So spend time with your loved ones and even make new friends!
3. Make bold decisions. Do something courageous. This does not mean do something stupid...and there is a difference.
4. Stay in touch with us! Join us on facebook or myspace and keep visiting Jayceoneal.com for updates on what we are up to. Also visit Jayce's newsvine page (see tab on home page).
Categories: Life, Thoughts, and other Ramblings