| | |
| --- | --- |
| Posted on July 9, 2010 at 1:25 PM | |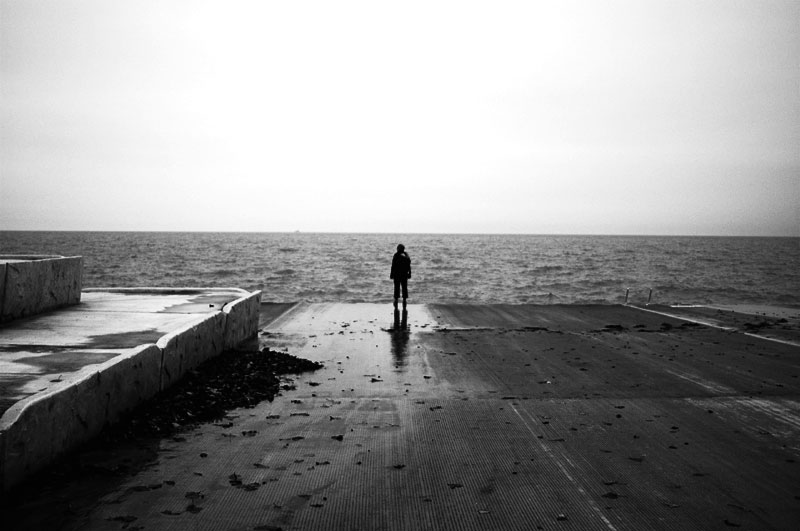 By Dr. Jayce O'Neal
7-9-2010
Independence. It is the basis that every American principle is based on. We have the freedom to make decisions on our own. We are free to choose our church, our jobs, and our friends. However, if you look at the landscape of relational America one can begin to see that it is not always healthy independence that people are exercising, but rather something woefully different. We now can custom make just about anything we need. We can get our cars any color or specification we desire. Heck, you can even get a helicopter pad put on the roof of your vehicle if you have the money. When you go to a restaurant you can get your meal exactly to your liking. You can get it medium rare, without mayo, extra side of this or that and double the dessert to top it all off. Freedoms are not bad in and of themselves, but it becomes very dangerous when a person begins to apply it to human beings. Often when a person cannot customize the people around them they begin to distance themselves from those around them.
It wouldn't be too hard for you to find a person who has decided to isolate themselves to avoid having to deal with any unwanted people. Perhaps you know someone in your family, work place, or perhaps you yourself are guilty of detachment.
Detachment, refers to a condition where the people are so independent in their functioning that it is difficult to figure out how they are related to one another. (Mental Health)
A healthy person may take personal time to recharge and catch their breath from their hectic life. Jesus did this. He went away to be alone (or sometimes with a few close friends) and rested. This is perfectly fine.
A person guilty of detachment separates himself or herself as an habitual routine. Independence is based in a healthy freedom, but detachment is based in a self centered control. The motivation for this form of control is usually fear or pride. Perhaps the person has been hurt or rather they simply believe they are above others.
In friendships a healthy person may need time alone. This is especially true if this individual is an introvert. Needing personal time is absolutely normal.
A "friend" who is guilty of detachment can barely be considered a dependable friend. They simply do not commit to too much. This may result in many unreturned phone calls or emails. This person is usually wrapped up in his or her own world and sees other's attempts to connect on a deeper level as a threat to their independence or self importance.
A healthy person isn't afraid to make a commitment.
A detached person simply does not like to commit and if he or she does then they often do not follow through with their commitments.
In marriages it is healthy for a spouse to have some alone time. If Sarah wants to go get a massage or pedicure or Ken decides to watch a baseball game to unwind it is totally normal.
Yet, it is not healthy when a spouse becomes emotionally unavailable or decides to do everything on his or her own. If Sarah starts sleeping in another room or Ken only goes to the movies alone then something is out of sync. At times spouses check out because they find it tough to cope with present circumstances or they simply become lazy in their obligations. Detachment does not fully consider the needs of the other party.
A healthy response to being active in church would to recognize that you can't be a part of every program and every activity, but to be committed to whatever possible and being active in the community of the ministry.
A detached person will view activity in church as a hotbed of hypocrites and a threat to their independence. A detached person can use past experience to justify their beliefs that church is simply a man made construct with no use for today.
Detachment is in direct contradiction to how Jesus lived and how he wanted his followers to live. Jesus says I will meet you where you are. Detachment says meet me where I want to meet…if I feel like it. Jesus loved the unlovable. Detachment is a self centered, immature approach to life that is equal to social clicks of high school where one can pick and choose the cool kids while leaving the undesirables behind. Jesus spent time with the tough personalities and potentially dramatic folks, but detachment views that as a direct violation of his or her freedom. And they are right, but freedom is morally neutral. Freedom can be used for good and for bad and in many cases in the local church or in the relationships of Christians people choose to detach themselves rather than use their independence to love on those who might be tough to love.
It is possible to special order your food or car, but one can't special order people. People disappoint. People fail. People are imperfect, but Jesus still hung out with Judas and Peter even though he knew they would both fail him. Jesus spent more time with the sick, depressed, and difficult people than the high prestige and "cool" people. Jesus spent time alone to seek God and recharge to help others, while detachment separates oneself to be alone to help him or herself only.
Detachment is selfish, lazy, and weak. Many times those that show no grace to others were never shown grace themselves. This does not excuse their behavior, but it does allow others to empathize with these individuals. God loves them just like he loves you.
However, with great freedom comes great responsibility; or to whom much is given, much is required. After all, Matthew 19 points out to love your neighbor as yourself, not love yourself only.
Mental Health-http:www.mentalhelp.net/poc/view_index.php?idx=37&id=156
Dr. Jayce O'Neal July 7, 2010 ©
Categories: Life, Thoughts, and other Ramblings, Writing